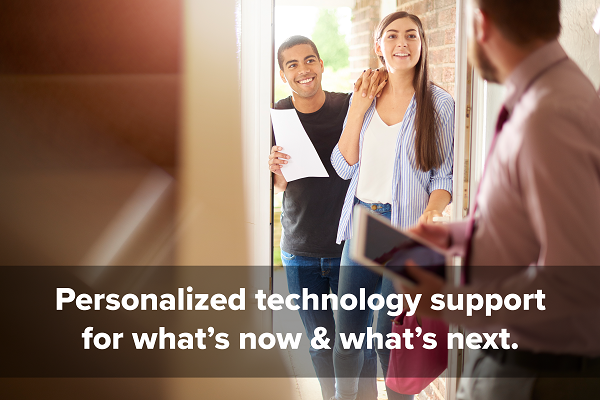 "Thank you for your ongoing support for the tech-related tools critical to managing our business — both at homeand on the road — including our laptops and our mobile devices. NSBAR makes resolving any tech issues we have a pleasure!" - Charles & Sarah Rowland, Coldwell Banker Realty, Lake Forest
​​​​​​​
A major benefit of NSBAR is the personalized Technology Support our Members enjoy from our pioneering IT Team. The first of its kind in the real estate association world, and one of the very few such services offered nationwide. Whether you need help with a malfunctioning mobile phone, or getting a laptop repaired, or you need comprehensive recommendations for a digital business transformation in your office — our friendly team is always here to help! 
NSBAR's Tech Department has over 25 years of experience helping our Members with their technology needs — no problem is too small or too big — and much of the support we deliver is COMPLIMENTARY to our Members. No matter your need, our team is always here to help keep you up and running in today's fast-paced real estate world.
​​​​​​​
Tech Support You Can Count On
We provide real people with real solutions — in-person, on-phone or via text.
In-Home/In-Office Visits

New Computer Setup

Printer Setup

Virus Removal

Data Backup/Transfer

Mobile e-Mail Setup

Replacing Parts in Laptops/Desktops

Assistance with Tech Product Sourcing

Complete Sentrilock Assistance — from Initial Set-up & Problem Solving to FREE Battery Replacement

Recycling Electronics