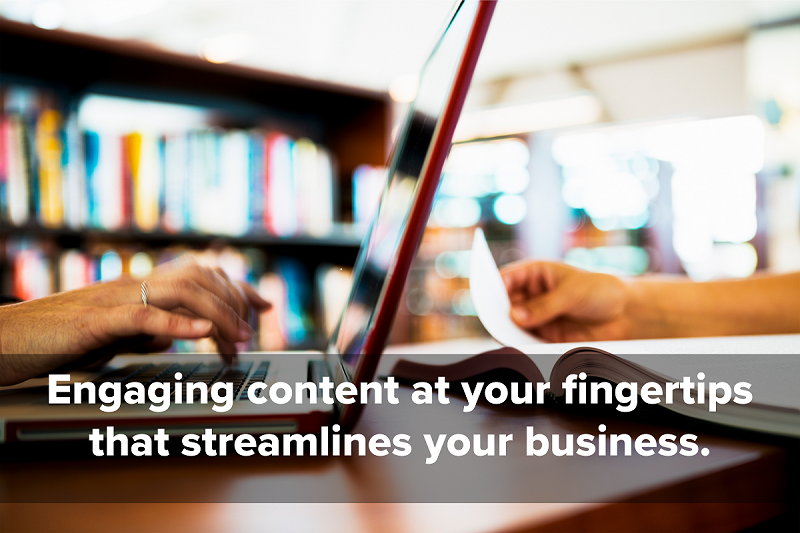 "What keeps me at NSBAR — and actively involved — are all the incredible resources you get from this awesome Association. The website is loaded with timely info that is super helpful to my business… from online statistics, important contracts and forms… and so much more." - Beth Repta, Keller Williams Success Realty, Barrington
NSBAR puts the vital resources our Members need to conduct business on-the-go, in the palm of their hand— with a website that works on any web browser, on any platform, on any device — all available 24/7/365. ​​​​​​

Our comprehensive NSBAR Digital Experience includes a mobile-optimized website, convenient texting communications to connect you to our Staff, for fast answers when you need them most, and quick access to your personalized MyNSBAR dashboard, with exclusive Members-only content. 
NSBAR Resources are regularly refreshed to help our Members stay up to date with the very latest in this ever-changing industry.

NSBAR Digital Experience
Re-Organized Navigation minimizes clicks and empowers Members to easily find what they need from NSBAR. Re-imagined for how NSBAR Members work today… available whenever and wherever you need it at nsbar.org
Immediate Access to Resources ​​​​​

• NSBAR Forms & Contracts

• Customized Market Stats

• Exclusive NICAR Commercial Resources & Events

• Illinois REALTORS® Legal Hotline

• Fair Housing, Diversity & Inclusion Support

Unified Member Login

Unlocks Members-Only content with single sign-on. Enabling instant access to proprietary forms, discounted pricing on Classes & Events, plus online management of Member Account & Profile.

 

 

Texting Integration

Allows quick connection to NSBAR Staff for "live" assistance during office hours.

Maximize Your Membership Investment
Annual Membership Dues are the lifeblood of your Association - empowering
NSBAR to continue delivering robust resources & opportunities for growth all year long.

They also connect you to a world of Membership benefits and services at the local, state,
and national levels to help you remain on top of your profession and stay up-and-running 
in the dynamic real estate business. We encourage you to take advantage of
​​​​​​​ALL available benefits to make the most of your hard-earned dollars!
​​